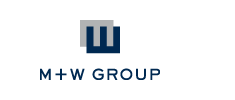 M W Hight Tech Projects India Pvt Ltd
Work We have done :
Designing of Electrical System as per client requirements.
Independently designed 230 KV double bay system for Michelin factory at Chennai.
Preparation of SLD`s, Design calculation of Earthing system, Lighting systems, Cables and Cable trays. Sizing of UPS, DG`s Electrical switchgears for the required facility.
Budgeting and Helping the procurement team to choose the right product and right price.
Preparation of RFP, BOQ`s, Tender documents, Vendor Evaluation and Training to the site engineers.